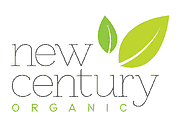 The POS System from MXGSOFT is a savior to my company! We were a traditional company where we do our stock taking, ordering and accounts manually.
After applying the new system to our business, we reduced our man hours greatly. It greatly improved our efficiency by helping us to highlight what are the items that are low stock and needs ordering.
We are able to check our stocks via an online platform at any time of the day. By doing so, we are able to control our stocks level and reduce manpower to manage the business.
By automating the business model, we are able to control the P&L of every single items! A very detailed of P&L of every items enable us to realize the full potential of the business.
We are able to tell what are the selling items and what are the not selling items, hence able to make proper judgement in selecting what to sell.
We would strongly recommend the system to fellow friends. The system is reliable and the following up service even after purchase is excellent!

The management of Wealth Marine are pleased with the quality of service your company provides.
We sincerely appreciate your timely attention an patience in assisting to resolve issues related to our company's website maintenance, domain and hosting.
We trust you will continue to support our company with your specialisation for years to come.

Mxgsoft has help me rebuild my consultancy business most recently. They have been my website designer and builder since I started my consultancy business.
Michelle and Willie are the most professional and helpful website designer I have ever met. When I faced declining in sales recently and approached them for help, their professionalism of approaching and resolving my problem is outstanding.
Their professionalism make them stand out from their peers in the same profession. I would strongly recommend anyone to seek help from them.
We are very impressed by their services for they go that extra mile for their clients! They are one of the best IT vendors  around town and they never failed to raise to the occasion whenever we need them!
They respond to us very promptly and efficiently and hence it kept the downtime to very minimal… this is vital every business especially in our FMCC industry!
Thank you Mxgsoft!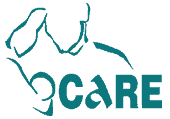 Michelle assisted us in creating and improving our website since 2004 and have since assisted in regular upgrading and the last upgrade being early this year. She and Willie has been helping us to improve the website continuously to keep abreast with technology and customers' needs so that we are able to get more traffic to our website.
Working with Michelle and Willie has always been a breeze as they are very prompt in their response to our queries, needs and requests. We have never wanted or need to change to other companies even though we had numerous recommendations and offers as Mxgsoft's after sales service is second to none.
I would not hesitate to recommend anybody to take up their services.

They were willing to help in every way, developing a professional and beautiful website which showcases our company very well.
Their ability to develop creative solutions to the functionality and user experience of our site made for a fantastic end result.
I was impressed all around with their skills, customer service and attention to detail every step of the way