Join the Team!
Our Team, Our Assets
People are our valuable assets
We seek dynamic, passionate and talented individuals to join our team. Offering many paths to successful and rewarding careers in the digital, software and technology forefront.
Why Mxgsoft?
Learn . Collaborate . Innovate . Grow . Inspire . Lead
Besides work, Mxgsoft provides a friendly and cozy environment that enable you to express yourself freely and enable your talent to put into good use!
We welcome you to the family. The friendly team here is readily available to share the arsenal of skillsets, and sharpen yours through team play. We will grow together as a team.
We Want You!
Here's the saying…
If you can't stop thinking and innovating with technology,
If you can't stand an ugly website,
If you can't stop rolling your eyes at how one application is done…
WE WANT YOU!!!
We want passionate people in making great things happen!
Don't wait, if you have what it takes, give us a nudge, send in your application today! Internships are welcome too.
Admire our portfolio, potentially your work may be part of it. Be part of Mxgsoft, and build your portfolio and career with us.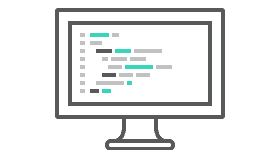 Job Description
Software Engineer
We're looking for someone who
Has a passion for run-time performance
Thrives on simplifying complex information
Loves to learn and develop new skills continuously
Has a strong sense of ownership in every application they build
Responsibility
Writing reusable, testable, and efficient code for applications
Ability to provide technical support when required
Able to identify, design and propose solutions to client requirement
Design and develop Odoo apps (such as developing new module and perform customization and enhancement on existing modules
Architect solutions for Artificial Intelligence (Ai)
Support and maintain customer requirements
Support in ad-hoc tasks assigned by the project manager
Skills Required
– Minimum Degree in discipline of Computer Science and/or Software Engineering
– Minimum 5 year of experience in developing applications with strong knowledge of coding practices
– Ability to lead and coordinate a team of developers
At least 4 industrial year experience in solution development on web application and/or ERP solution
Strong passion for software development
Strong commitment towards assigned tasks
Ability to size technical efforts accurately      
Good knowledge of SDLC
Ability to work independently when required
Ability to commit and work with tight deadlines and perform tasks across projects, where he/she is self-organized and has the ability to prioritize tasks assigned
Ability to adapt, learn and respond to dynamic, fast-pacing, and multi-tasking working environment
Strong knowledge of Core Python and programming concepts, Javascript, C, C#, PostgreSQL, Django, OpenCV, Rasterio, Pillo, Request & Google Earth Engine, Docker, Kubernetes,  AI Solution development on Machine learning, Deep Learning and module development, Object-oriented programming, object modeling and relational database
Good knowledge of Linux flavored operating system, GitHub & Phabricator's manifest and repository
Good knowledge and proficiency about SQL queries