A solid track record, a global footprint
Odoo S.A. is the software editor of the Business Application Suite called Odoo. Formerly known as OpenERP, Odoo S.A. was founded in 2004 by Fabien Pinckaers, its current CEO. The company consists of 250 employees, 6 offices (Belgium, San Francisco, New York, Luxembourg, India and Hong Kong).
Odoo thrives in a unique and fully open ecosystem combining the resources of its open source community, partners and resellers. With activities in 120 countries, Odoo can count on its vast network of more than 550 official partners who provide the solutions locally.
Fits small to big companies alike
Odoo is a complete suite of business applications covering all business needs, from Website/e-Commerce to manufacturing, inventory to accounting; all seamlessly integrated.
The editor has developed 30 main applications which are regularly upgraded. In addition, the community of more than 1,500 active members, has contributed to 4,000+ apps to cover a wide variety of business needs.
Odoo is the fastest evolving business software in the world, releasing a new version every year. With the latest release of Odoo 9 in October 2015, Odoo now is an all-in-one software, the perfect open source alternative to 26 other existing types of software.
With the "On-premise" offer, Odoo is the most installed business software in the world. It is used by 2.000.000 users worldwide ranging from tiny companies (1 user) to huge ones (300 000 users). Amongst our biggest references you can find:
What makes Mxgsoft different?
A smooth and friendly user experience that has been built to ensure the user seamless adoption.
Flexibility and full integration cover the needs of complex companies. The flexibility of Odoo is such that apps can be added according to the growth of your company. One app at a time.
Thanks to the open source community, Odoo is actively maintained by a large base of developers to meet evolving customer needs and provide new, innovative applications.
We think business software shouldn't be complex. We believe in software that is fully featured, tightly integrated, running smoothly and effortlessly upgraded.
Our mission is to provide a range of easy to use business applications that form a complete suite. We give millions of companies easy access to the software they need to run and
Michelle Tan, IT Director
Bachelor of Science in Information Technology
University of Queensland
With her vast years of experience in software technology ranging from startup to MNC, she steers the growth and direction of Mxgsoft towards her vision of providing easy-to-use & all-in-one management software, which will grow customers' sales and boost their productivity so that more SME can enjoy Enterprise solutions at affordable price. She is passionate in understanding customers' needs and involve in the development of the software, marketing plans, customer experience strategies and partners' network recruitment and development.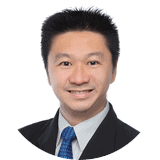 Willie Loo, Managing Director
Bachelor of Electrical and Electronic Engineering
University of Western Australia
Willie is a growth hacker, a hardcore technologist and a believer in multidisciplinary problem solving. He is responsible for the overall technology trending, marketing approach, networking and solution strategist of the company. He believes that bringing good and affordable solution to SME which will help to influence their business growth towards higher level.
Our Team
Core Strength of 60 Passionate Project Managers, Developers, Testers to Support You